Gomti Nagar Extension is quickly becoming one of Lucknow's most desirable realty hotspots. With its beautiful landscape, excellent infrastructure and the availability of a wide range of modern amenities, this area offers something for everyone looking to invest in property. Those who had the foresight to invest here despite its beginning as an emerging area are now reaping the rewards. Whether you're looking for a place to call home or an investment opportunity, Gomti Nagar Extension has it all!. Buyers with Luxury hunting in Lucknow city who are finding great quality modern apartments can please have a look at the Exclusive and Luxurious 4 bhk flats in gomti nagar extension at Ekana Sportz city Lucknow, Find Ekana Ontario brochure
Residential Property in Gomti nagar extension for sale
4 BHK Luxury flats in gomti nagar extension for sale
Located in the beautiful city of Lucknow, Gomti nagar extension is a rapidly growing realty hotspot offering an abundance of opportunities to those seeking to invest in property. Property prices have been steadily rising over the years and are expected to increase even more in the future. This area offers a great combination of convenience and quality, with easy access to local amenities and attractions such as shopping centers, parks, schools, and much more. Investing in Shops in Gomti nagar extension is a great opportunity for smart investors who want to benefit from a secure investment that is sure to give good returns for many years to come.
Commercial Property in Gomti nagar extensionfor sale
Gomti Nagar Extension is becoming an increasingly popular real estate location in Lucknow. With the continued development and growth of the region, residents can enjoy excellent connectivity to the rest of the city, as well as improved infrastructure in the area. Whether you're looking for a great investment opportunity or a new place to call home, Gomti Nagar Extension offers great value and potential for price appreciation. With its vibrant culture, fantastic amenities and growing real estate market, invest in your future with a property in Gomti Nagar Extension and reap all its rewards.
Thriving neighborhood with offices, retail, schools, medical facilities and convenience stores well planned.
Direct access from Amar shaheed path and easy connectivity to Airport.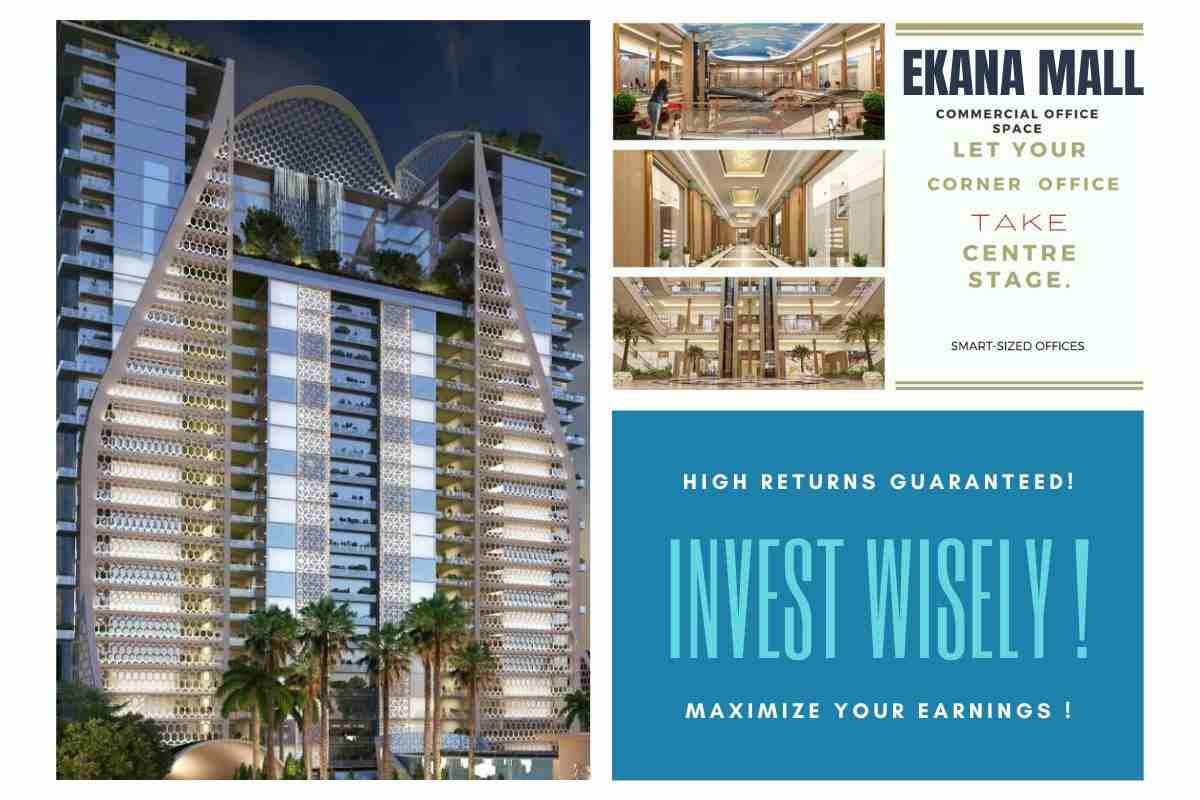 A Quality Project in Gomti nagar extension.

Welcome to Antalya!
Surround yourself with timeless luxury and modern conveniences. Our 4 bhk flats in gomti nagar extension range in size starts from 3534 sq. ft., giving you the freedom to choose a home that best suits your needs and lifestyle. All of our homes have been exquisitely crafted and superbly designed with unbeatable prices ranging starts from INR 2.01 CR. Make Gomti Nagar Extension the perfect home for you and your family today!
Antalya is the perfect spot for modern living with its wealth of amenities, luxury features, and convenience. These homes are an example of fashionable design coupled with comfort, offering splash pools, terrace gardens and four side open apartments. This growing realty hotspot in Lucknow also has easy access to schools, workplaces and shopping malls - meaning that life can be lived both comfortably and conveniently.
Located just 5 to 10 minutes from the Ekana Antalia, Gomti Nagar Extension offers the ideal combination of convenience and luxury. The area is home to top international schools, world-class hospitals, and important public and social facilities. Plus, it's easy to reach the airport, major IT hubs, and other essential landmarks from here. If you're looking for a perfect place to call home in Lucknow, Gomti Nagar Extension is your best bet!
For more details kindly connect +91-7526-085-233 .